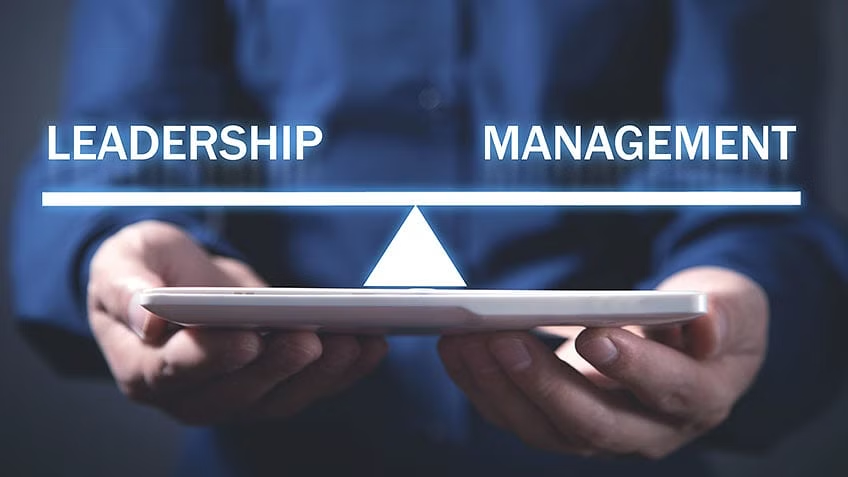 Read Time:
2 Minute, 41 Second
The founders of companies used to be the company owners, innovators, and entrepreneurs, while managers were hired to run the day-to-day operations. However, if you examine our current educational system, you will see that its primary focus is imparting business management knowledge. The lines between management and leadership have blurred in famous minds, even though the two are distinct. Therefore, this article will explore the differences between leadership and management and their repercussions. Here is the discussion about leader vs manager.
So, What Does "Leadership" Include, Anyway? First Step In Leader Vs. Manager
Leadership's essence is the capacity to bring about substantial, non-incremental, good change via meticulous planning, vision, and strategy. Two essential traits are a leader's ability to delegate authority and make flexible judgments. Many people mistakenly believe that leadership is directly proportional to one's level of authority or prestige inside an institution. However, leadership is independent of one's rank, supervisory responsibilities, or career aspirations. Personal qualities, such as a sharp mind or a magnetic personality, are not the only ones that count.
It's more like social influence, which seeks to maximize the value of others' contributions to achieving a common goal. It's the end consequence of societal pressure and the application of human resources to an end goal. A leader is someone who takes charge and consistently exerts effort to achieve the organization's objectives. That's the only explanation for why others in their immediate vicinity start to imitate them. 
The Meaning of Management
At its core, management consists of delegating and completing tasks according to a schedule and with the help of employees. A manager is solely responsible for successfully implementing the four core management duties of planning, organizing, leading, and controlling. Only by fulfilling leadership responsibilities can managers advance to the position of leader. Leadership entails communicating with employees, both positively and negatively, inspiring and guiding them, and motivating them to improve their performance and output.
Management Works With Best Options
However, only some managers have what it takes to do the job. The duties of management are often specified in a job description, and employees are given specific responsibilities based on their job titles. To most managers, everything else is secondary to their primary duty of ensuring the organization achieves its goals. When someone has a managerial position, they are given the authority to promote, hire, or reward employees depending on their performance and conduct.
Difference When Comparing Leadership with Management
Management is directing a group of people or an organization toward a common objective. Leadership is the ability to rally followers around a common goal and provide them with the necessary resources. 
The management team's job is to direct an organization or other entities toward a common objective. When you're in charge of anything, you must ensure that each day's operations go off without a hitch. A leader's ability to effectively communicate with their team is crucial to guiding, inspiring, and motivating their employees.
Conclusion
One must have a distinct goal to guide people successfully through transformation. Managers are concerned with achieving organizational objectives by applying procedures like budgeting, organizational structure, and people; leaders, on the other hand, are more concerned with looking ahead and taking advantage of opportunities.